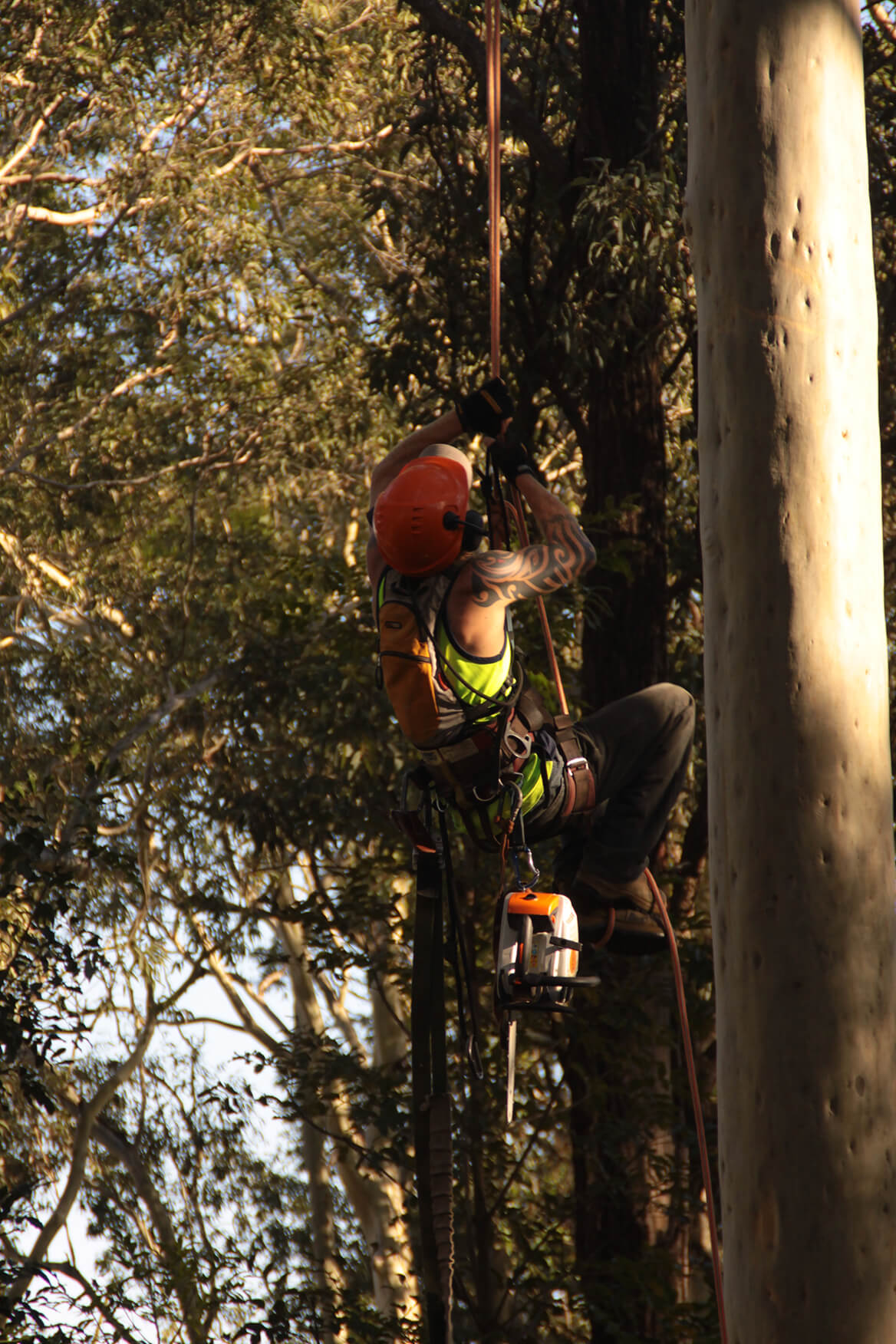 Touchwood Tree Services founder Brendan Jones is a second generation arborist with almost two decades of industry experience. He and his accomplished team of highly trained and qualified arborists have been serving the Newcastle and Lake Macquarie areas since the company's inception in 2011.
At Touchwood Tree Service, arboriculture is not just about removing stumps or pruning trees. It's about providing our customers with top-notch, timely service, with state-of-the-art equipment and techniques. It's about making your property safer, healthier, and better looking. It's about cultivating our community, yard by yard – affordably and sensibly.
Our expert arborists have and will take on any tree removal, pruning, or related jobs, regardless of size and level of difficulty. You are not just clients; you are neighbours. That's why we will work in ways that leave your plants in better condition than before, and offer emergency services 24 hours a day, seven days a week. We also offer free, no obligation quotes and peace of mind that no matter what work we are undertaking for our customers, their properties – and people on them – are safe and sound.
Whether you are looking for tree pruning, felling, or removal – or chipping and mulching, stump grinding, or site clearing, Touchwood Tree Services gives you quality service at a fair price. Whether we are clearing overgrowth or bringing in cranes and elevated work platforms, we are dedicated to doing every job efficiently, safely, and responsibly. We are passionate about what we do, and it shows in our exceptional work, phenomenal customer service, and in the feedback we receive.
We'd be delighted to get started on your tree problem.